Hasan Erbil Abaci, PhD
Assistant Professor of Dermatology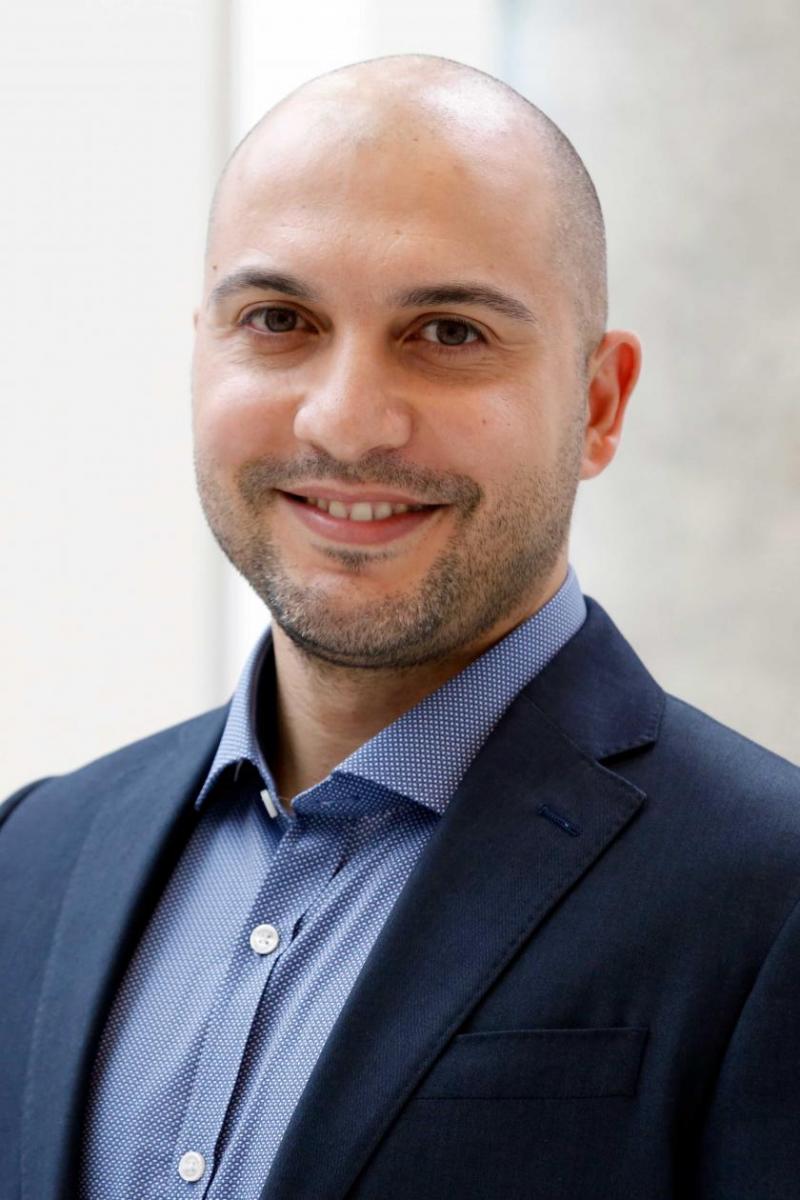 Overview
Dr. Abaci received his Ph.D. degree from the Johns Hopkins University in bioengineering and his postdoctoral trainings in Cornell and Columbia Universities working on tissue engineered models of microvasculature and skin and tissue-on-a-chip platforms.
Academic Appointments
Assistant Professor of Dermatology
Credentials & Experience
Education & Training
PhD, Bioengineering, Johns Hopkins University
Fellowship: Cornell University
Fellowship: Columbia University
Research
Our research essentially focuses on recapitulating and understanding the chemical and biomechanical microenvironment in skin morphogenesis and regeneration using advanced 3D human skin models. We are particularly interested in the development and maintenance of skin-specific vasculature and its regulation by the skin microenvironment. Our approach is based on reconstructing the integumentary system in vitro at different levels of complexity through microfluidic-based iPSC-derived organoids, and ii) 3D-printed multicomponent skin models to primarily study the skin microvasculature and its unique functions during the skin development, homeostasis and inflammation. The skin is a complex organ containing more than 50 different cell types and various components and appendages. Therefore, the ability to generate physiologically-relevant human skin tissues allows us to dissect individual roles of various microenvironmental factors, including cell-cell and cell-ECM interactions in both normal and disease states of the human skin.

Research Interests
Microfluidic models of human skin development and regeneration
Recapitulation of skin-vascular interactions in engineered platforms
Spatially-controlled organoids of complex epithelium
Understanding skin-specific vasculature in health and inflammation
Grants
GENERATING MORPHOGEN GRADIENTS TO ENGINEER HUMAN INTEGUMENTARY ORGANOIDS (Federal Gov) (PI: Abaci)
Sep 15 2020 – Sep 14 2023
DRUG SCREENING WITH A BIOFRABICATED 3-D IMMUNOCOMPETENT SKIN MODEL FOR DRUG DISCOVERY IN PSORIATIC DISEASE (Federal Gov) (Co-I: Abaci)
Sep 1 2020 – Aug 31 2023
CLINICAL TRIALS IN A DISH USING A PERSONALIZED MULTI-TISSUE PLATFORM FOR ATOPIC DERMATITIS (Federal Gov) (Co-I: Abaci)
Sep 1 2020 – Aug 31 2021
IDENTIFYING SKIN-SPECIFIC VASCULATURE AND VASCULAR BASEMENT MEMBRANE IN A BIOMIMETIC 3D SKIN MODEL (Private) (PI: Abaci)
Dec 31 2019 – Dec 30 2021
SYNTHETIC DEVELOPMENTAL TISSUE ENGINEERING OF HAIR FOLLICLES (Federal Gov) (PI: Abaci)
Sep 12 2017 - Aug 31 2022
MULTI-TISSUE PLATFORM FOR MODELING SYSTEMIC PATHOLOGIES (Federal Gov)(Co-I: Abaci)
Sep 1 2017 – Jun 30 2022
BIOPRINTING 3D SKIN FOR PATIENT-SPECIFIC DRUG DISCOVERY IN INFLAMMATORY SKIN DISEASES (Federal Gov)(Co-I: Abaci)
Sep 25 2017 – Jul 31 2019
GENERATION OF FUNCTIONAL HUMAN HAIR (Private)(PI: Abaci)
July 1 2014 – Jun 30 2019