​Continuing Medical Education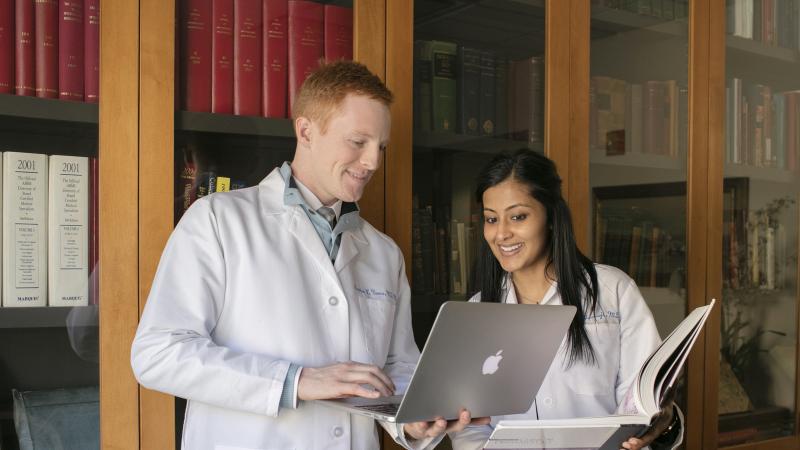 Clinical Grand Rounds Conference
The Department of Dermatology offers a continuing medical education program to present, diagnose and treat interesting and difficult clinical cases, to review dermatologic malignancy, and to introduce expert speakers who discuss the latest dermatologic findings, treatments, and trends. Upon completion of the program, participants will acquire knowledge and skills in the diagnosis, management, and prevention of diseases of the skin, hair, nails, and mucous membranes.
Columbia University Center for Continuing Education designates this educational activity for a maximum of 3.00 CME Credit(s)TM.  
All conferences have moved to a virtual platform.
Contact Information
For more detailed information regarding our lectures please contact:
Melissa Rivera
mr2642@cumc.columbia.edu
212-305-1080
2022-2023 Schedule
September 16, 2022
Lupus Erythematosus
Victoria P. Werth
October 21, 2022
Speaker TBD
Please note this event will be Live in-person
Loation and time TBD
November 18, 2022
Pediatrics
Ilona Frieden, MD 
December 16, 2022
SOC
Andrew Alexis, MD 
February 17, 2023
Hidradenitis Suppurativa
Ginette Okoye, MD, FAAD
April 14, 2023
Surgical
Speaker TBD  
May 12, 2023
Best of Inpatient Consults
Stephanie Gallitano, MD
Previous Speaker Schedules
September 16, 2020
Richard Granstein, MD
Weil Cornell Medicine
October 21, 2020
Larisa Geskin, MD
CTCL Webinar
November 18, 2020
Pediatrics
Joshua Milner, MD.
Columbia University / NYP
December 9, 2020
NYCLC Grand Rounds
New Developments in Diagnosis of CTC
Larisa Geskin, MD
January 20, 2021
Contact Dermatitis
Donald V. Belsito, MD
Dana M. Malajian, MD
February 17, 2021
New Developments in Dermatology
Theodore Rosen, MD
Baylor College of Medicine
March 17, 2021
COVID Vaccine
Louis D. Falo, Jr., MD, PhD
University of Pittsburgh
April 21, 2021
Dermatological Surgery Grand Rounds
Robert S. Kirsner, MD, PhD, FAAD
University of Miami Miller School of Medicine
May 19, 2021
Stephanie Gallitano, MD
Best of Inpatient Consults
June 16, 2021
Angela Christiano, PhD
Research in Dermatology
November 15, 2019
VAMC Conference
Sarah T. Arron, MD, PhD
Associate Professor, Department of Dermatology
University of California San Francisco , Helen Diller Comp. Cancer Center
January 17, 2020
Pediatric Conference
Elena B. Hawryluk, MD, PhD
Professor, Dermatology
Boston Children's Hospital, Mass General Hospital for Children
February 21, 2020
Richard D. Granstein, MD
Professor & Chairman, Department of Dermatology
Weil-Cornell Medical Center/ New York Presbyterian Hospital
April 24, 2020
Surgery Grand Rounds
Timothy M. Johnson, MD
Lewis and Lillian Becker Professor of Dermatology
University of Michigan- Michigan Medicine
May 20, 2020
Best of Consult Cases
12:00pm — 5:00pm - Location TBA
October 19, 2018
Kristin Magnuson Nord, M.D.
Stanford School of Medicine
November 16, 2018
Pediatric Dermatology Conference
Jennifer Huang, M.D.
Harvard Medical School
January 18, 2019
Thomas S. Kupper, M.D.
Brigham and Women's Hospital
Harvard Medical School
February 15, 2019
William D. James, M.D.
Perelman School of Medicine
University of Pennsylvania
April 12, 2019
Heidenfeld Conference
John Zitelli, M.D.
University of Pittsburgh Medical Center
May 22, 2019
Best Inpatient Cases of the Year